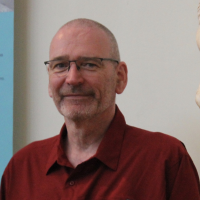 Conor Carton
Science Fiction, Fantasy
Country

United Arab Emirates
I have loved reading since I was able to do so. I have thrown myself headlong into stories and they have brought me deep joy and lasting comfort and happiness. Since 2009 I have written about what I have read at my blog https://dancingwithskeltons.blogspot.com. I started to write because there was a story I wanted to tell; a story I had not yet read anywhere else. I wrote the story and put it aside, but it was unfinished business and did not rest easy. Finally, I started again and this time the story was the one I wanted to tell, and it developed into a trilogy, The Spoils of War, Bottle Born Blues is the first part.

I have an M.SC in Supply Chain Management from Cranfield University in the UK and worked in the field for over 20 years. I love Supply Chain Management; it is the most fun work that can be done in an organistion and I truly believe that there is such a thing as the perfect supply chain. It only last for a moment of blazing glory then happily it had to be forged anew. For the past 8 years I have taught supply chain management in a vocational education institute in the UAE where I hope my students will go out and transform the industry thinking of solutions I would never have.

I am a (late) middle aged Irish male suburbanite, married to the same amazingly understanding woman for decades, we have a daughter who says that she is glad that I am her dad. I told my daughter stories as we walked and walked and walked. She was a wonderful audience and I cherish the time we spent on The Burning of Turkey Town, The Running Man Race and The Crew of The Skeleton Rider. I am delighted to have a new audience for new stories and look forward to telling more.
"Take your work seriously and yourself lightly."